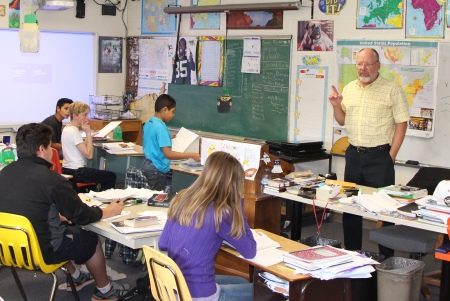 The upper grades at ACS include 6th– 7th – 8th grades.  Even though all three grades are included in one room, each grade receives the curriculum which is specific to each grade level.  The curriculum that each grade participates in is geared to challenge each student to the best of their ability.  Each subject is designed to provide our students with learning activities that will prepare them to advance to the next grade level.
Science – Classes are designed to allow the student to learn using "hands-on" activities and challenging labs.  The areas that are stressed in science classes are: human, animal and plant biology, chemistry, anatomy, and physiology as well as the opportunity to do science projects and participate in an all school science fair.

Bible – All students participate in a daily Bible class.  These classes enable the student to obtain a better understanding of the Bible as well as gain a closer, personal relationship with the Lord.  Besides the Bible classes, the students get to participate in the following spiritual activities:  daily teacher and student led worships, weekly all school chapels led by local pastors or guest speakers, week-of-prayer meetings, and several community outreach activities including a week long mission trip to New Mexico.

History-Social Studies – Classes are structured to bring the students important information concerning American history, and world history, and current events.  Students are instructed in all aspects of history as well as detailed learning of United States capitals, states, and the presidents of the U.S.A.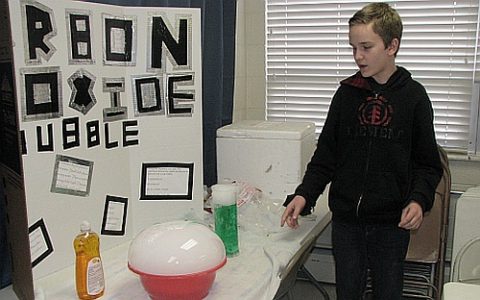 Computer Technology – All upper grade students have access to a computer for their use.  Computer instruction in keyboarding and Microsoft Office programs: Word, PowerPoint, and Excel is provided. This enables the teacher and student to incorporate computer skills in all their classwork.  Computer instruction also includes an understanding of the current Windows operating system, file structure and usage, and how to use a basic computer network to store and organize their classwork.

Math – Each of the math classes in 6th – 8th stress a solid foundation of skills using addition, subtraction, multiplication, division, fractions, percent, proportions, and integers in all types of everyday problems.  These skills are further enhanced to understand basic geometry, data analysis, and probability.   Students learn how to create, solve, and use  equations. The upper graders learn to create and use linear equations and linear systems, functions, inequalities, exponents, roots, and scientific notation giving a solid basic understanding needed for high school math classes.

Physical Education/Team Sports – The P.E. program at ACS incorporates skill learning as well as fitness training.  The students have the opportunity to participate in a team sports league that plays other Christian schools.

All the other classes that are taught at ACS, including reading, English, spelling, handwriting, Spanish, music, and art are presented in a way in which the students can maximize their learning abilities.

​All the instruction that is given at ACS, whether in or outside of the classroom, is done in such a way that shows God's love and mercy.  The goal of all the teachers at ACS is to lead our students to be good citizens in their community and have a growing personal relationship with their Lord.