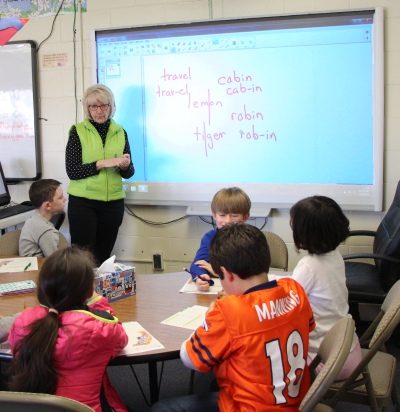 Welcome to grades 3-5 at the Adventist Christian School.  The structure of a multi-grade 3-5 classroom allows learning to occur across grade levels.  Concepts and ideas are reinforced on a regular basis within the frame work of multi-grades.
 
We follow an approved curriculum, covering all core subjects.  We also incorporate Bible class, physical education, music, art, and Spanish in our curriculum to meet the mental, social, physical, and spiritual needs of each student.  We provide an excellent technology program with cutting edge technology available to each student.  We have a high student to computer ratio allowing for a strong hands-on approach.

A practical approach is applied to all areas of instruction, showing students the need for and love of learning, not only as an end in itself, but as a necessity to meet life's daily challenges.  Our students are valued as individuals, unique and special in God's eyes.  They are encouraged to be creative and develop their unique gifts and talents.  Our low teacher to student ratio allows us to concentrate on any areas of weakness in a student's learning, while encouraging those areas of particular strength.

We round out the students' learning experience with field trips, musical and drama performances, and gatherings in a family-like atmosphere.   Fifth graders join our upper grades to attend an annual Music Festival at Campion Academy in Loveland, Colorado.  We also participate in an Education Day in conjunction with other area Adventist Schools.

God is the center of all we do at ACS.  We don't just offer a Bible class in addition to the rest of our curriculum, but recognize God's hand in every area of instruction.