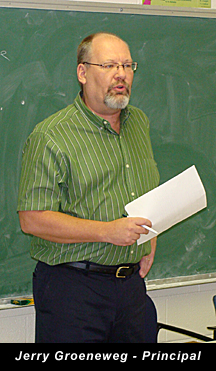 Subjects taught include the following: Bible, math, science, social studies, P.E., Spanish, art, reading, handwriting, English, phonics, spelling, choir, music theory.

We do not teach to a "test."  However, our students take an achievement test each September, and our test scores are very high.  Students are taught at level, in a multigrade setting, in order to optimize student learning.

Students also participate in field trips and community service projects.

All the instruction that is being taught at ACS, whether in or outside of the classroom is done in such a way that shows God's love and mercy. The goal of all the teachers at ACS is to lead our students to a more personal relationship with their Lord.

Check to see what is happening in each of our classrooms!